Why we are a Team and not a Group or a Lab
The use of the word "team" is intentional because it reflects our philosophy of teamwork, collaboration, and joint ownership of what we produce. With this philosophy, undergraduate students, graduate students, and Professor McClain work together to create new ideas, explore new research phenomena, and share what we learn with the world. Professor McClain's goal is to grow socially responsible engineers and researchers who can do more than produce good science, such as promote knowledge transfer, develop safe research practices, and clearly communicate the impact and practical application of their work.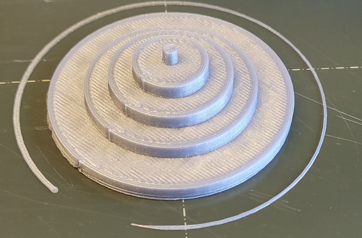 Our goal is to advance the manufacturing science necessary to develop state-of-the-art additively manufactured energetic materials (AMEMs). This includes developing complex, multi-material geometries and implementing in-situ monitoring of the manufacturing process to repeatably create high performance and high quality AMEMs. Our interdisciplinary expertise ranges from formulation development, machine customization, process optimization, in-situ qualification, and characterization of mechanical and combustion properties.